Golf Galaxy - framingham
Shoppers World
Framingham, MA 01701
508-598-3494
Monday:

1000-2000

Tuesday:

1000-2000

Wednesday:

1000-2000m

Thursday:

1000-2000

Friday:

1000-2000

Saturday:

0900-1900

Sunday:

1000-1700
Monday:

1000-2000

Tuesday:

1000-2000

Wednesday:

1000-2000m

Thursday:

1000-2000

Friday:

1000-2000

Saturday:

0900-1900

Sunday:

1000-1700
About Us
Get ready to better your best at the framingham Golf Galaxy store. Golf Galaxy has everything you need to improve your game from tee to green, starting with our incredible selection of equipment. Shop the latest drivers, fairway woods, irons and hybrids from top-rated brands like Callaway, TaylorMade, Titleist, PING, Cobra and more. Our certified fitters will use the latest technology to analyze your mechanics and find the best clubs for your swing. When it comes to the short game, Golf Galaxy offers an unbeatable selection of wedges and putters. Services like wedge gapping and stroke-path analysis can help you hole out in fewer shots.
Golf is a lifelong pursuit, and there is always room to get better. That's why Golf Galaxy is proud to offer a great selection of lesson packages with PGA and LPGA teaching professionals. These expert instructors will tailor the lessons to your goals, whether you're a skilled player working to go lower or a newcomer developing basic fundamentals.
Finally, to play your best you need to look your best. Shop the latest trends in golf apparel and footwear for men, women and kids. Head to the course in new looks from TravisMathew, Under Armour, Tail, Slazenger and more. Get the comfort and turf-gripping traction you need with golf shoes from top brands like FootJoy, adidas, PUMA and Nike.
You know you can get better. We know we can help. Stop into the Framingham Golf Galaxy today and see how we can better your best.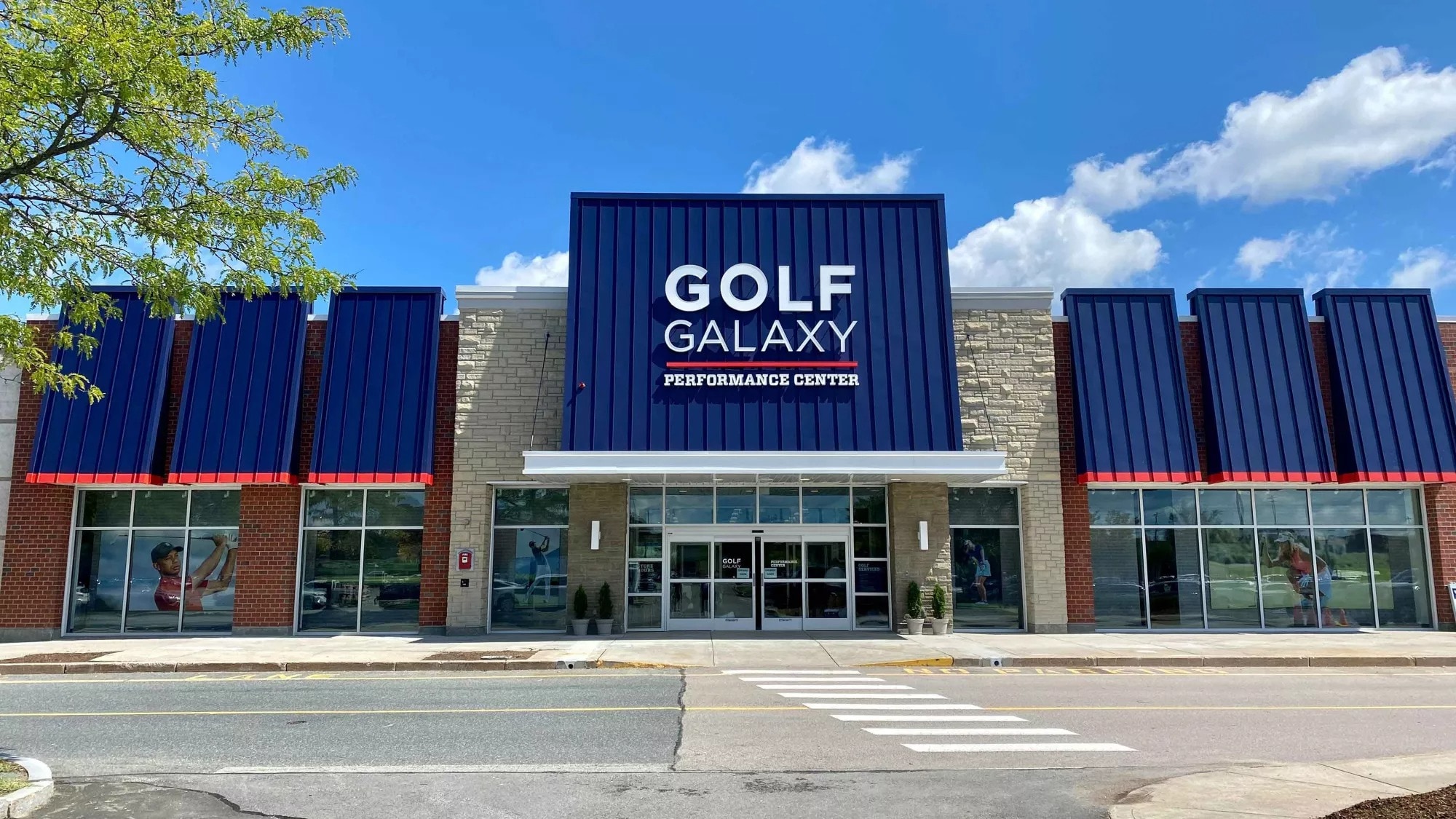 Events
Trackman Indoor Golf Day

When: Oct. 22

Event Details

On October 22, celebrate our TrackMan Indoor Golf Day at your local Golf Galaxy!

- Sign up today for a FREE 1-hour simulator session
- On 10/22, Receive 50% off 3-1 hr. session pack (Value: $99.99), 6-1hr. session pack (Value: $199.99) and 10-1hr. session pack (Value: $299.99)
- Enter the Closest to the Pin Challenge for a chance to win valuable prizes! Each player gets three shots on a select par-3 hole, and the top performers in each region will receive gift cards to be used at their Indoor Golf Day location

Schedule Now!
Trusted Advisors
Ryan Carfara
General Sales Manager
Career Highlights
I've been playing golf for more than 20 years.
My passion for golf stemmed from a coupon for a free bucket of balls at a chip and putt driving range. My dad and I took up the game together that day, and it has been a common bond between us ever since.
I love to play with family and friends, go on golf trips, serve on committees with the Philadelphia PGA Section, volunteer with PGA HOPE and have daily interactions at the store with teammates and golfers that share my same passion.
Some of my favorite courses include Waynesborough Country Club, White Manor Country Club, the ACE Club, the Golf Course at Glen Mills and the Philadelphia Cricket Club.
One of my favorite golf memories is when I contested in the 2013 Philadelphia Open at Waynesborough Country Club, which was the biggest tournament of my career at the time.
If I could play any course, it would be Augusta National or the Old Course at St. Andrews.
The best part about working at Golf Galaxy is that I have the privilege and the platform to help others pursue their individual dreams in golf, whether that is a teammate's career goals, a golfer's pursuit of properly fit equipment that will help them play their best golf or the opportunity to put clubs in the hands of a junior golfer that may soon discover the same passion for the game that I have.
Read More
Matthew McAdams
PGA Associate Professional
Birth place: Newton, MA
Teaching Principles
My teaching Philosophy is to have my students be comfortable with the set up of the stance/grip and the body mechanics of the swing to make a great strike of the golf ball. Once that is established we then work on core teachings so that going forward they will be able to understand feedback from each shot and then be able to self correct while they play or practice.
Career Highlights
Played 200+ holes as a participant in the Francis Ouimet Scholarship fund in 2008 & 2009
Francis Ouimet Scholar in 2010
US Kids Top 50 junior instructor honorable mention - 2015, 2016, 2017, 2018
Read More
Featured Collections